Carousel top tips: How to make the most of Blink's newest feature
Are important announcements getting lost in the Feed? Are you struggling to increase reach and engagement?
That's why we've built Carousel: a solution to making sure the most important bottom-up and top-down communication stands out and is seen by its intended audience!
As an administrator, you can do this by pinning important posts to the top of every Blink user's Feed, where employees will have perfect visibility on all the 'must-reads' of the day. It's a great way to let them know what the most relevant information is and where to find it! Take a look below.
Here are 5 tips for using the new feature:
Basic copy and content principles

This is just another piece of copy strategy. Know exactly who your audience is and talk directly to them! You want the reader to feel like they're in a personal conversation with you. Make sure you're leading with the most compelling image or piece of information so your employees will immediately know what it is about and why it concerns them.

Announcements and Updates

Use the Carousel to share your daily, weekly, or monthly updates. Make sure that you're enabling company wide visibility across different teams and departments. You can always select the relevant audience before posting to ensure this is done efficiently.

Events

Keep everyone on the relevant teams updated on and involved in any upcoming events, such as virtual company-wide meetings, in person birthday surprises, farewell parties, etc.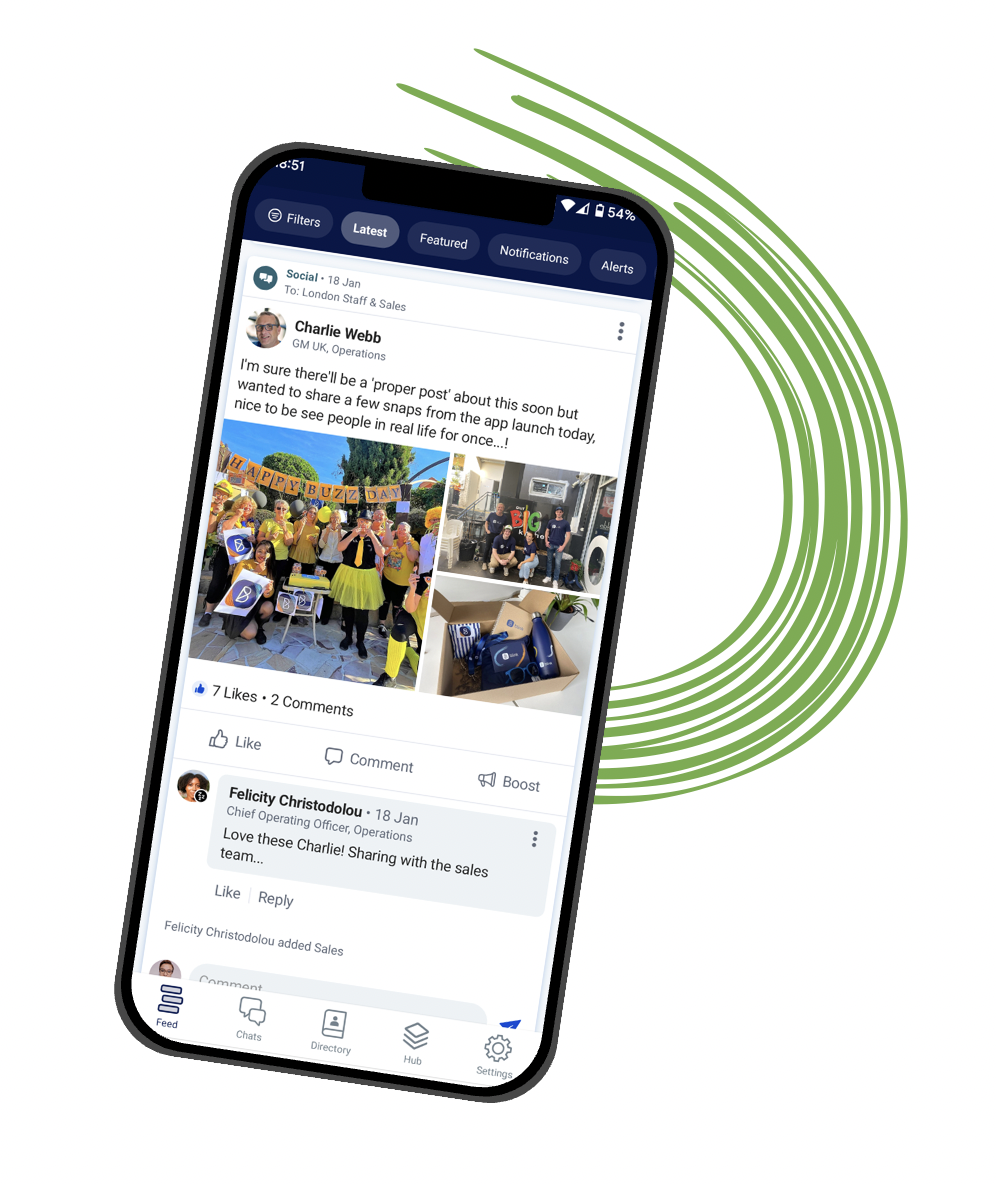 Photo sharing

Go crazy with competitions for best group photo, share your favourite pictures of the week, or take a selfie with someone wearing your brand colour in the office. Your imagination is the limit!

Rewards and Recognition

Hub lets you recognize your employees and generate automatic Feed posts. But why stop there? Thank you posts and friendly shoutouts make great Feed content, help your organization grow closer together, and give your employees the recognition they deserve.